Shilpa Pandey
Board Member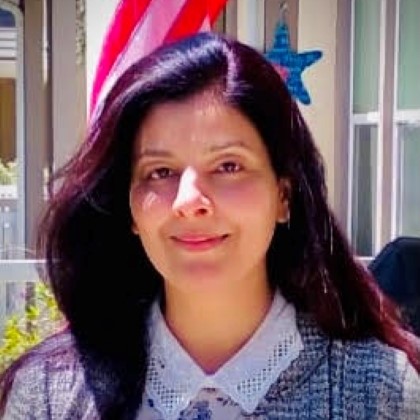 ---
Shilpa Pandey currently serves on the Board of Directors for Freedom Network USA.
She holds a Master's in Business Administration with over 20 years of experience in corporate and non-profit management and currently works for the Defense health agency, Department of Defense.
She has been actively involved in human rights advocacy work and has served on various non-profit boards and committees.
She believes in sharing her knowledge, skills and experience in the areas of project management, volunteer development, human rights advocacy and community outreach by actively serving in volunteer run organizations.
She has also travelled extensively to various parts of the world where she has volunteered her time and skills as well as represented various non-profits and working groups in the international forums and conferences.
She currently serves on boards of national and international non-governmental organizations working in the areas of climate justice, human trafficking and nuclear disarmament.