Our Work
We are the largest coalition of experts and advocates providing direct services to survivors of human trafficking in the U.S. Our perspective is derived from the geographic scope and diversity of expertise our members bring from working with survivors of trafficking in all forms of labor. Freedom Network USA engages in advocacy work nationwide, provides training and technical assistance and enhances the capacity of its members.
Advocacy
Through our members, we see how policies and laws affect survivors' everyday lives. We use this knowledge to advocate for comprehensive services and effective prevention efforts in legislation and federal government agency policies.
Training
Freedom Network USA members are leading advocates in the anti-trafficking movement. We provide training and technical assistance to social service providers, law enforcement and attorneys. Our combined expertise allows us share best practices and model the most innovative programs to combat trafficking in the US.
Members
Freedom Network USA members include individuals and organizations, large and small, who provide direct services to, and advocate for, survivors of human trafficking. We increase members' ability to engage in advocacy work by building a collective voice dedicated to a rights-based approach.
Human Trafficking
Human trafficking is, at its most basic terms, forcing someone to do some type of labor or service.  It is also known as modern-day slavery because the worker believes he or she has no option but to work for the trafficker until they are released.  Trafficking survivors in the U.S. have been forced to work in construction, restaurants, agricultural fields, seafood industry, commercial sex, strip clubs, housekeeping in homes and business, door to door sales, carnivals, massage parlors, manufacturing and many other forms of work.
Clients Served by Our Members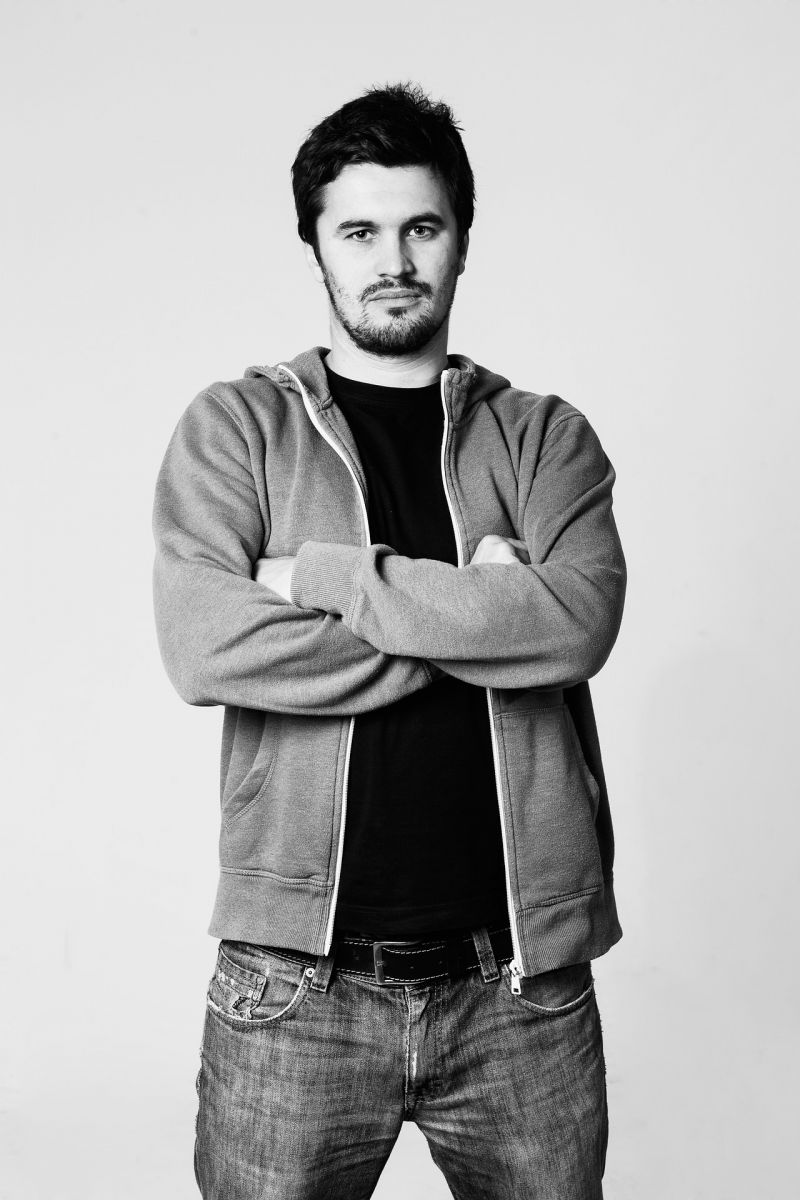 Martin was 15 years old when he, his mother, and his younger siblings were brought to the US by a relative after his father died. He was told by his relatives that he would have to work off the large debt that had been incurred to bring his family to the US, instead of being allowed to go to school. Martin's "debt" grew continuously as he was charged for housing, food and transportation. Martin was forced to work in agriculture during the "season," and in construction or landscaping during the off-season. Any time Martin or the other workers spoke up, his trafficker would just threaten to call the police and have the men deported. Martin was sexually harassed by the traffickers, and rumors were falsely spread that he was working as a male prostitute. Finally, Martin decided he had had enough. He called the number of a local farmworker organization which had visited their camp. Martin and some of the other workers met with law enforcement to report their trafficking, and testified during the federal prosecution of their traffickers.
*These are not actual photos of the survivors depicted in the story. In order to protect their confidentiality, alternate images and names have been applied.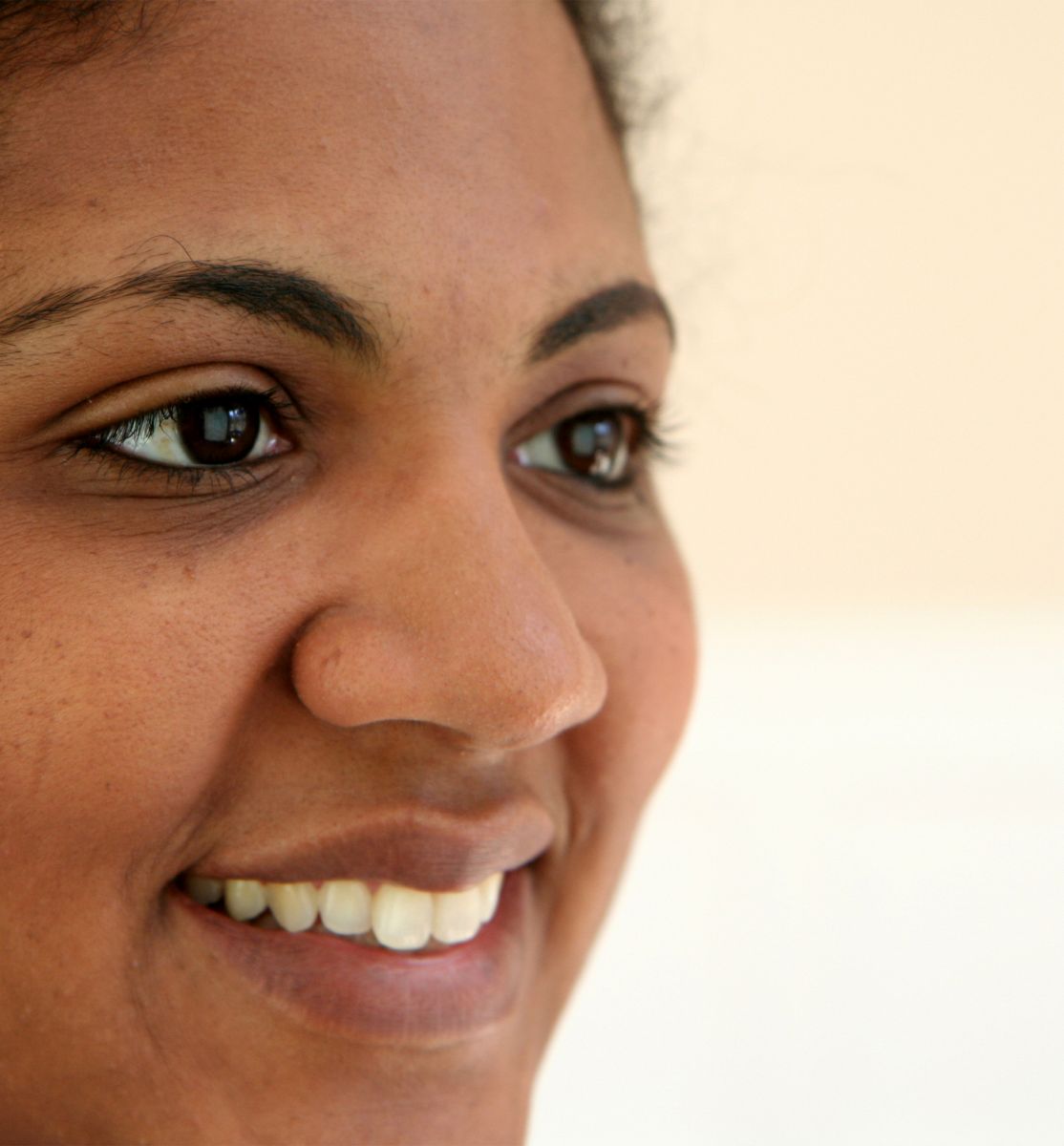 Ana is an indigenous Mayan woman who was recruited by a woman in her Central American village who promised her a good job in the U.S. When Ana arrived, she was taken to rural Florida, where she began to work at a plant nursery run by Juan. After a few weeks, Juan began to charge Ana for her food, rent and clothing. Ana worked every day for 12 hours and the little money she made went to pay for her food and clothes. After six months, Juan raped Ana and demanded that she keep working for him. Ana wanted to flee but was living in a remote area, is illiterate and only speaks her indigenous language. She was forced to work and live as Juan's "wife" for 10 years, ultimately having three of his children. Juan threatened that Ana would never see her children again if she left. One day, Ana risked everything and called the police, who responded quickly. Ana obtained a T visa and services to help her recover from the abuse. She now lives in safety with her three children.
*These are not actual photos of the survivors depicted in the story. In order to protect their confidentiality, alternate images and names have been applied.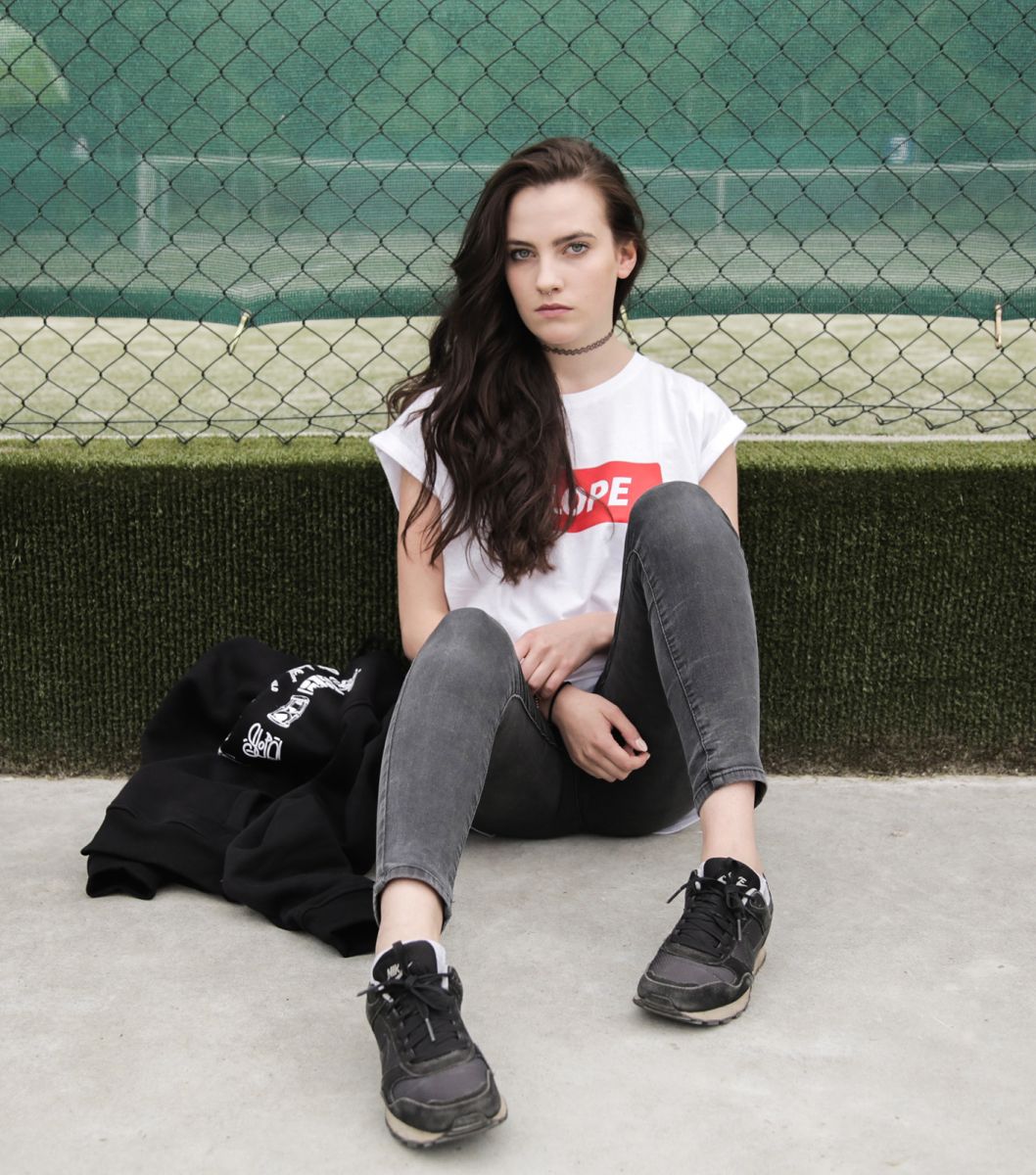 While Sarah was being arrested for engaging in prostitution, the undercover officer told her, "If it wasn't for us finding you, you would be dead." Sarah was terrified, angry, and defensive. Due to her arrest and the ensuing stigma and shame, she lied to her family and friends, never telling them that she was arrested. She felt even more alone than ever. The diversion court sentenced her to six months of services from a community agency. While Sarah was thankful to be receiving services instead of jail time, she struggled to find a job because her sessions always seemed to interfere with her interviews and she didn't even bother to complete applications with employers that required her to submit to a criminal record check. After two years of working with an advocate and being connected to an attorney, Sarah was able to file a motion to vacate the convictions for crimes she was forced to commit because of her trafficking situation. She now works full-time and lives independently.
*These are not actual photos of the survivors depicted in the story. In order to protect their confidentiality, alternate images and names have been applied.
3,919
ALMOST 2000 SURVIVORS SERVED ANNUALLY
Freedom Network USA members provided services across the country
to 3,919 individuals in 2015 & 2016
Types of Trafficking in the U.S.
While the public narrative around human trafficking focuses on sex trafficking, Freedom Network USA is committed to shifting that narrative to include the thousands trafficked for other forms of labor and services. Our members work with survivors of trafficking into all forms of labor.
Labor Trafficking of Adults

28%

Sex Trafficking of Adults

47%

Labor & Sex Trafficking of Adults

11%

Labor Trafficking of Minors

2%

Sex Trafficking of Minors

11%

Labor & Sex Trafficking of Minors

1%

Unknown/Other

1%
Data source: 2018 Freedom Network USA Member Report
Gender
It is critical to recognize that both men and women are exploited, and to understand how discrimination based on gender and gender identity impacts human trafficking.  Freedom Network USA members serve trafficking survivors of all genders.
Data source: 2018 Freedom Network USA Member Report
Countries of Origin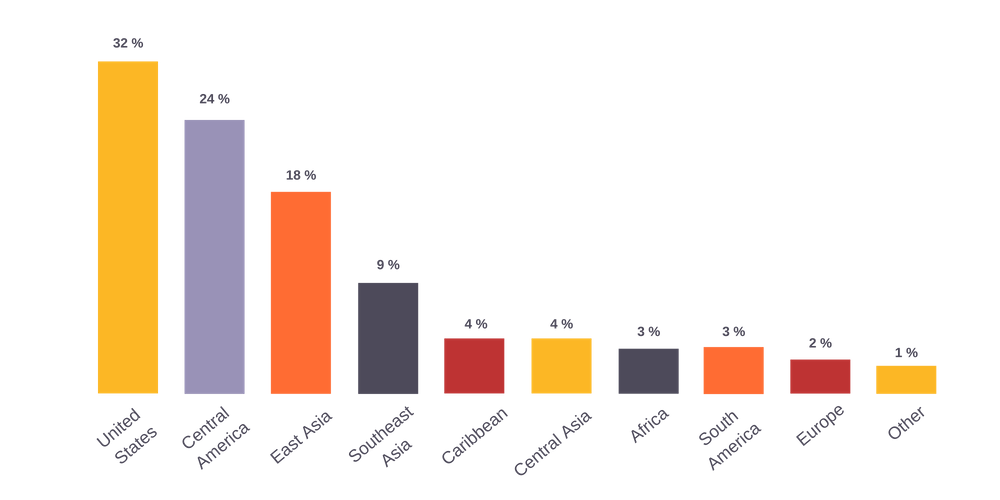 Data source: 2018 Freedom Network USA Member Report
Human Rights-Based Approach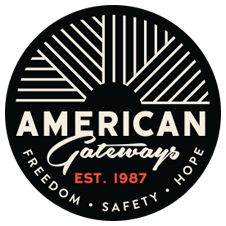 "When you adopt a global perspective, you consider the push and pull factors that lead to trafficking.  You must widen your lens and consider all parts of the problem to work with survivors to find a solution."
American Gateways, San Antonio, TX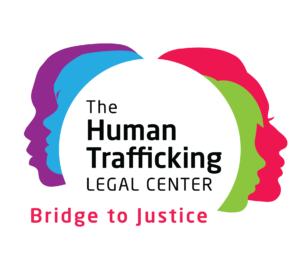 "A rights-based approach requires handing control back to the trafficking survivor. Survivors who assert their rights, rather than experience a 'rescue' recover more quickly from their trauma. These survivors grow into leaders, working to empower others."
Human Trafficking Legal Center, Washington, D.C.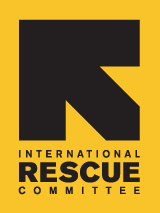 "A human rights approach means honoring the individuality, experience, strengths, and choices of each person affected by human trafficking."
International Rescue Committee, Seattle, WA
Our Membership
Organizations and individual experts headquartered in 23 states and 42 cities