Rebecca Middleton
Board Chair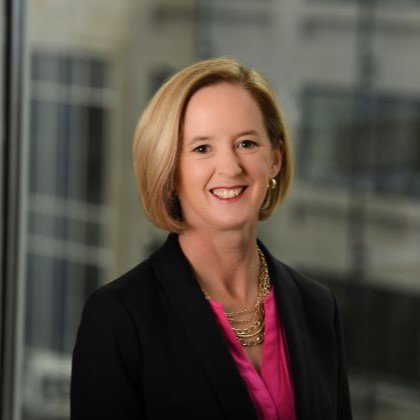 ---
Rebecca Middleton currently serves as the Board Chair for the Freedom Network USA Board of Directors.
Rebecca serves as the Chief Advocacy and Engagement Officer for World Food Program USA where she and her team work to educate Members of Congress and their staff on the importance of U.S. government support for the U.N. World Food Program. She brings more than 25 years of experience in policy, advocacy, and strategy to the role.
Rebecca began her career in Washington, DC, in 1997 as a Senior Legislative Assistant for Congressman Frank Wolf. Five years later she joined the public affairs firm Cassidy & Associates and quickly became Vice President, managing federal lobbying strategy and tactics for a variety of clients including Fortune 500 companies and organizations in the technology, health care, and defense industries.
Rebecca combined her advocacy and management expertise with her longstanding passion for eradicating hunger in 2013 when she joined the Alliance to End Hunger as its COO; she became its Executive Director in 2016. Rebecca joined World Food Program USA in July of 2020.
Rebecca holds a BA in political science and English from Mary Washington College. She serves on several boards including as chair of Freedom Network USA and as treasurer of the Alliance to End Hunger.