Paul and Sheila Wellstone Award
The Paul and Sheila Wellstone Award recognizes individuals who have made a unique contribution to the anti-trafficking field in the United States or demonstrated outstanding leadership and dedication in working to combat human trafficking and slavery in the United States. This award is named in honor of U.S. Senator Paul Wellstone and his wife, Sheila, both champions of human rights and justice.
2018 Recipient – Cindy C. Liou, Esq., Deputy Director for Legal Services, Kids in Need of Defense (KIND)
Prior to joining KIND, Cindy consulted in human trafficking and domestic violence lethality issues, and was the Director of the Human Trafficking Project at Asian Pacific Islander Legal Outreach from 2009-2014, where she practiced law and provided trainings in the areas of victims' rights, human trafficking, domestic violence, immigration law, and family law. Cindy has also written articles and manuals, and co-counseled several civil litigation cases on behalf of human trafficking survivors, and was previously a Co-Chair of the Policy Committee of the Freedom Network to Empower Trafficked and Enslaved Persons (USA). She is the winner of the 2013 San Francisco Collaborative Against Human Trafficking Modern Day Abolitionist Award for Policy and Advocacy. A former associate at Wilson Sonsini Goodrich & Rosati, Cindy is also a graduate of Stanford Law School and the University of Washington, where she earned her double degree in Political Science and Business Administration and a minor in Human Rights.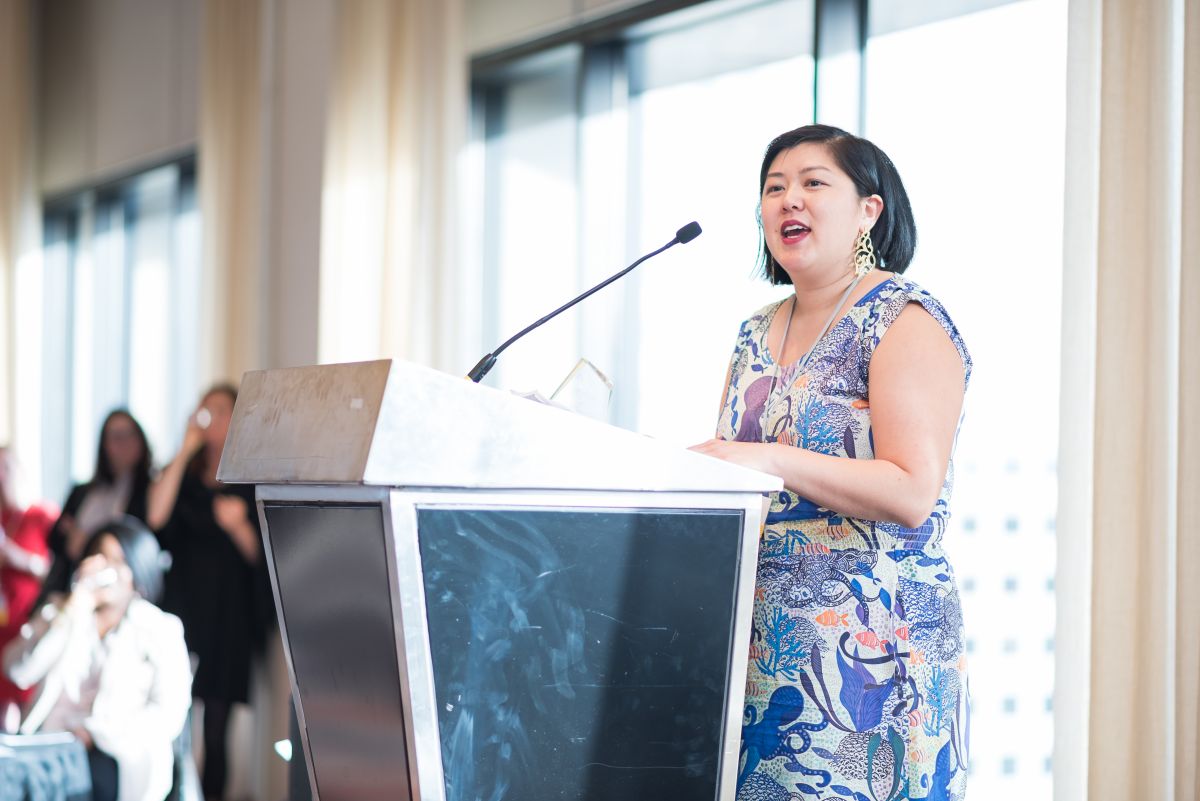 Past Recipients
2017 – Joye Frost (Former Director, Office for Victims of Crime, Office of Justice Programs, U.S. Department of Justice)
2016 – Miguel Keberlein (Director, Immigrants and Workers' Rights Practice Group, LAF)
2015 – Damayan Migrant Workers Association (New York City NY)
2014 – Sheila Neville (Senior Attorney, Legal Aid Foundation of Los Angeles (LAFLA)
2013 – The Honorable Patrick Leahy, United States Senator (D-VT)
2012 – Martina Vandenberg (Open Society Institute Fellow and Human Rights Advocate)
2011 – Susie Baldwin (Chief of Health Assessment, Los Angeles County Department of Public Health)
2010 – Pamela Chen (Assistant U.S. Attorney, Eastern District of New York)
2009 – Patricia Medige and Jennifer Lee (Attorneys, Colorado Legal Services)
2008 – Susan French (Prosecutor, US Department of Justice, Civil Rights Division)
2007 – Florrie Burke (Former Director of Anti-Trafficking Program, Safe Horizon)
2006 – Coalition of Immokalee Workers (Immokalee FL)
2005 – Luis cDeBaca (Prosecutor, US Department of Justice, Civil Rights Division)
2004 – Thai Community Development Center (Los Angeles CA)