Survivors
Freedom Network USA staff and members have witnessed the incredible journey of thousands of survivors of human trafficking. Each of their unique stories inspire us and solidifies our dedication to the mission and vision of the Freedom Network USA. We are dedicated to fostering survivor leadership and advocating for the inclusion of survivor voices in decision making in the anti-trafficking movement.  We are honored and humbled to work with some of the leading voices in the survivor movement. These advocates now dedicate their life to improving the lives of survivors and ending human trafficking in the United States.
Survivor Leaders
If you are an advocate or survivor and are interested in more information on training, resources and connecting with other survivor leaders contact The National Survivor Network (NSN).  NSN's mission is To bring together a community of survivors of human trafficking by creating a platform for survivor-led advocacy, peer-to-peer mentorship and empowerment that embraces all survivors, regardless of gender, age, nationality or type of trafficking experience.
The anti-immigrant rhetoric that has dominated the national narrative over the past year has not just created negative consequence for adults, but also in policies with devastating consequences for children. Freedom Network USA (FNUSA) has addressed several attempts over the past year to create barriers for children of violence to access basic services, including those most vulnerable to human trafficking.
Earlier this year, the House Judiciary Committee passed the Protection of Children Act (PCA). This legislation would rollback protections for immigrant children fleeing violence and abuse in their home countries. The 2008 reauthorization of the Trafficking Victims Protection Act (TVPA) ensured these children have access to an attorney, a proper trafficking screening, services to meet basic needs, and the time and support to process their trauma. The PCA would remove these protections from the TVPA. Children would be subject to an expedited screening process by enforcement-based agencies including the Department of Homeland Security. If the child was unable to convince the law enforcement official of their victimization within 48 hours, they would be sent back to the country that they fled. FNUSA joined scores of other organizations and advocates to publically oppose the bill.
In a related move, the Office of Trafficking in Persons, under the Department of Health and Human Services (HHS), proposed changes to the application process for trafficked immigrant children. The change would require children to disclose the intimate details of their trafficking situation before receiving access to basic services, such as safe housing, mental health services and medical care. Children unable to describe their trauma in sufficient detail would be denied services and swiftly deported. FNUSA is leading the advocacy effort to change this policy. We submitted comments and have met with staff to discuss the proposed changes. We commend the department for soliciting feedback and engaging in an ongoing dialog, while we wait to learn of their final decision.
While the outcomes of both efforts are still uncertain, FNUSA intends to work with its allies to ensure that these vulnerable children continue to be protected. Join us. Donate today to ensure that every survivor and every story counts.
To learn more about our work, check out our last post in this every survivor counts series.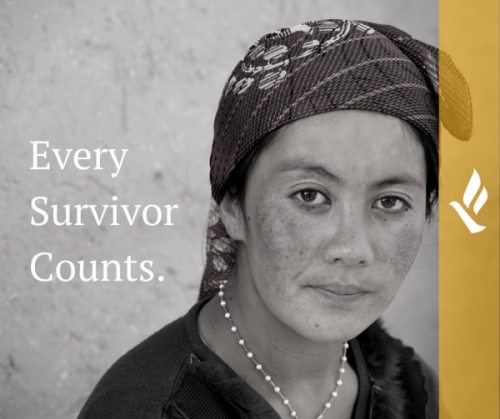 Freedom Network USA continues to vehemently oppose both legislation and policies that undermine a survivor's ability to access the full range of reproductive health care. Last week, we joined our allies to submit comments to the Department of Health and Human Services (HHS), which would protect a survivor's access to reproductive care. HHS is considering an expansion of religious exemptions for services, including services for human trafficking survivors. This would allow grantees to restrict or deny access to services based on religious beliefs. This is just the latest attack.
Just last month, the ACLU drew national attention to this issue when it challenged the Office of Refugee Resettlement's (ORR's) effort to prevent a young migrant woman from seeking an abortion in Texas. The woman, only identified as Jane Doe, was an unaccompanied minor (UAC) living in a government funded shelter. ORR staff physically prevented Jane's lawyers from taking her to her medical appointments. Eventually, Jane was able to access the care she needed. While Jane is not a known trafficking survivor, ORR also administers the funding for foreign-national human trafficking survivors, the Trafficking Victims Assistance Program (TVAP).
Unfortunately, this is not a new story. From 2006 to 2011, HHS reorganized its grant-making for human trafficking and allocated its entire sum to the U.S. Conference of Catholic Bishops (USCCB). USCCB then provided sub-grants to organizations that directly serve trafficked survivors. USCCB refused to allow sub-grantee organizations to refer survivors to "abortion services or contraceptive materials." The ACLU sued the federal government at that time, but the grant ended before the case was heard in court. Now that ORR has funded USCCB again, the ACLU has refiled. We are proud to have supported each phase of this fight.
FNUSA has always been committed to a human-rights based approach, ensuring that all survivors have unrestricted access to evidence-based, non-judgmental medical care –including comprehensive reproductive health services. All survivors must be allowed to choose the appropriate services that match their unique needs. The choice lies with the survivor, not with the provider.
There is still more work to be done. We will continue to work with our partners in a cohesive effort to protect reproductive rights. To learn more about our work in today's climate, read the latest post in our #EverySurvivorCounts series.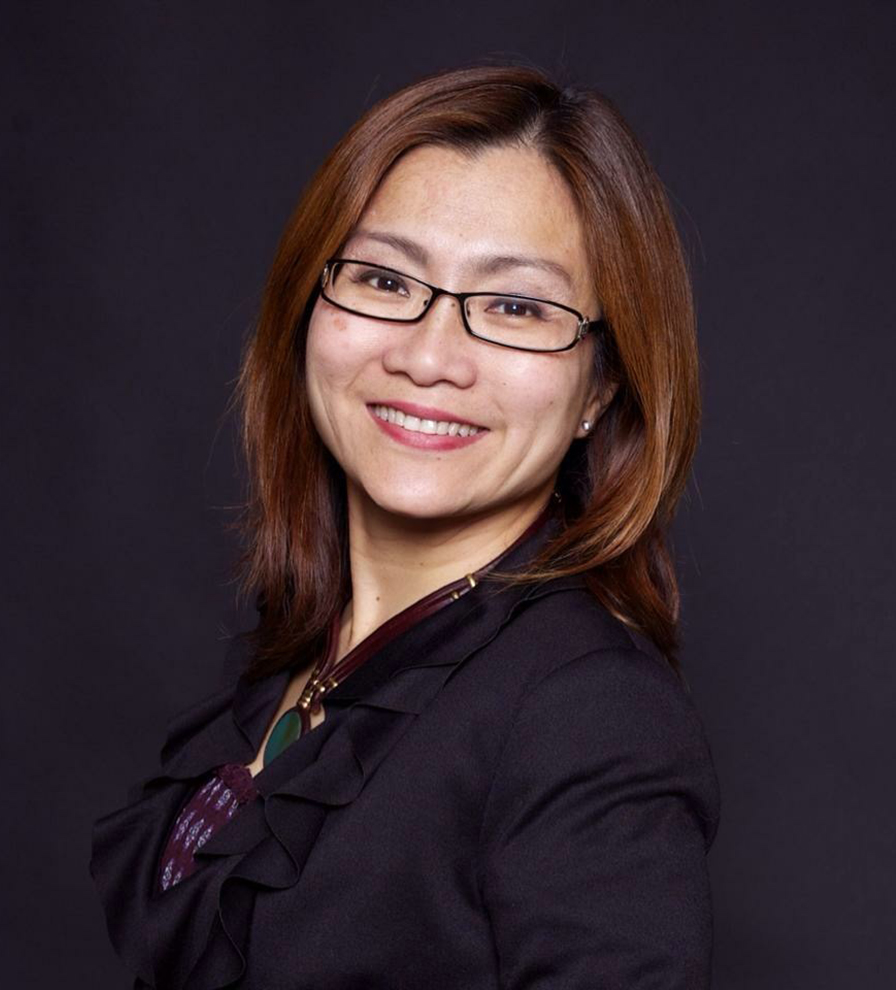 Shandra Woworuntu is a survivor of human trafficking and domestic violence. In 2011, she started a survivor leadership program called "Voices of hope" facilitated by Safe Horizon, New York.  In 2014, Shandra was appointed by Governor Chris Christie to be Human Trafficking Commissioner in New Jersey.
Shandra founded Mentari Human trafficking Survivor Empowerment Program Inc. a non-profit organization to help survivors in their reintegration back to the community. She is a policy champion of the National Survivor Network. In 2015, she was recently appointed by President Barack Obama to the first United States Advisory Council on Human Trafficking.
Paul and Sheila Wellstone Award
The Paul and Sheila Wellstone Award recognizes individuals who have made a unique contribution to the anti-trafficking field in the United States or demonstrated outstanding leadership and dedication in working to combat human trafficking and slavery in the United States. This award is named in honor of U.S. Senator Paul Wellstone and his wife, Sheila, both champions of human rights and justice.
2017 Recipient
Joye Frost, Former Director, Office for Victims of Crime, Office of Justice Programs, U.S. Department of Justice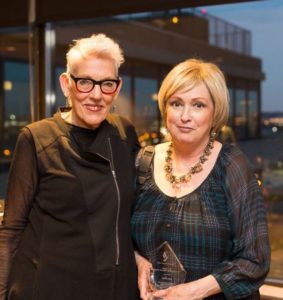 Joye Frost was appointed as Director of the Office for Victims of Crime (OVC) by President Obama June 14, 2013. During her previous tenure as OVC's Acting Director and Principal Deputy Director, she launched the Vision 21: Transforming Victim Services initiative to expand the reach and impact of the victim assistance field. She forged closer ties with State Victims of Crime Act administrators and championed the integration of innovation with research in OVC's efforts to build capacity in the field. She fostered a groundbreaking partnership between OVC and the Department of Defense to strengthen support to military victims of sexual assault, and greatly expanded OVC's work to assist victims in Indian Country. She was instrumental in the development of OVC's Sexual Assault Nurse Examiner and Sexual Assault Response Team Training and Technical Assistance initiatives and spearheaded a number of OVC projects to identify and serve victims of crime with disabilities. She also implemented and oversees a discretionary grant program to fund comprehensive services to victims of human trafficking.
Past Recipients
2016 – Miguel Keberlein Gutierrez (Director, Immigrants and Workers' Rights Practice Group, LAF)
2015 – Damayan Migrant Workers Association (New York, NY)

2014 – Sheila Neville (Senior Attorney, Legal Aid Foundation of Los Angeles (LAFLA)

2013 – The Honorable Patrick Leahy, United States Senator (D-VT)

2012 – Martina Vandenberg (

Open Society Institute Fellow and Human Rights Advocate)

2011 – Susie Baldwin (Chief of

Health Assessment, Los Angeles County Department of Public Health)

2010 – Pamela Chen (Assistant U.S. Attorney, Eastern District of New York)

2009 – Patricia Medige and Jennifer Lee (Attorneys, Colorado Legal Services)

2008 – Susan French (Prosecutor, U.S. Department of Justice, Civil Rights Division)

2007 – Florrie Burke (Former Director of Anti-Trafficking Program, Safe Horizon)

2006 – Coalition of Immokalee Workers (Immokalee, FL)

2005 – Luis cDeBaca (Prosecutor, U.S. Department of Justice, Civil Rights Division)

2004 – Thai Community Development Center (Los Angeles, CA)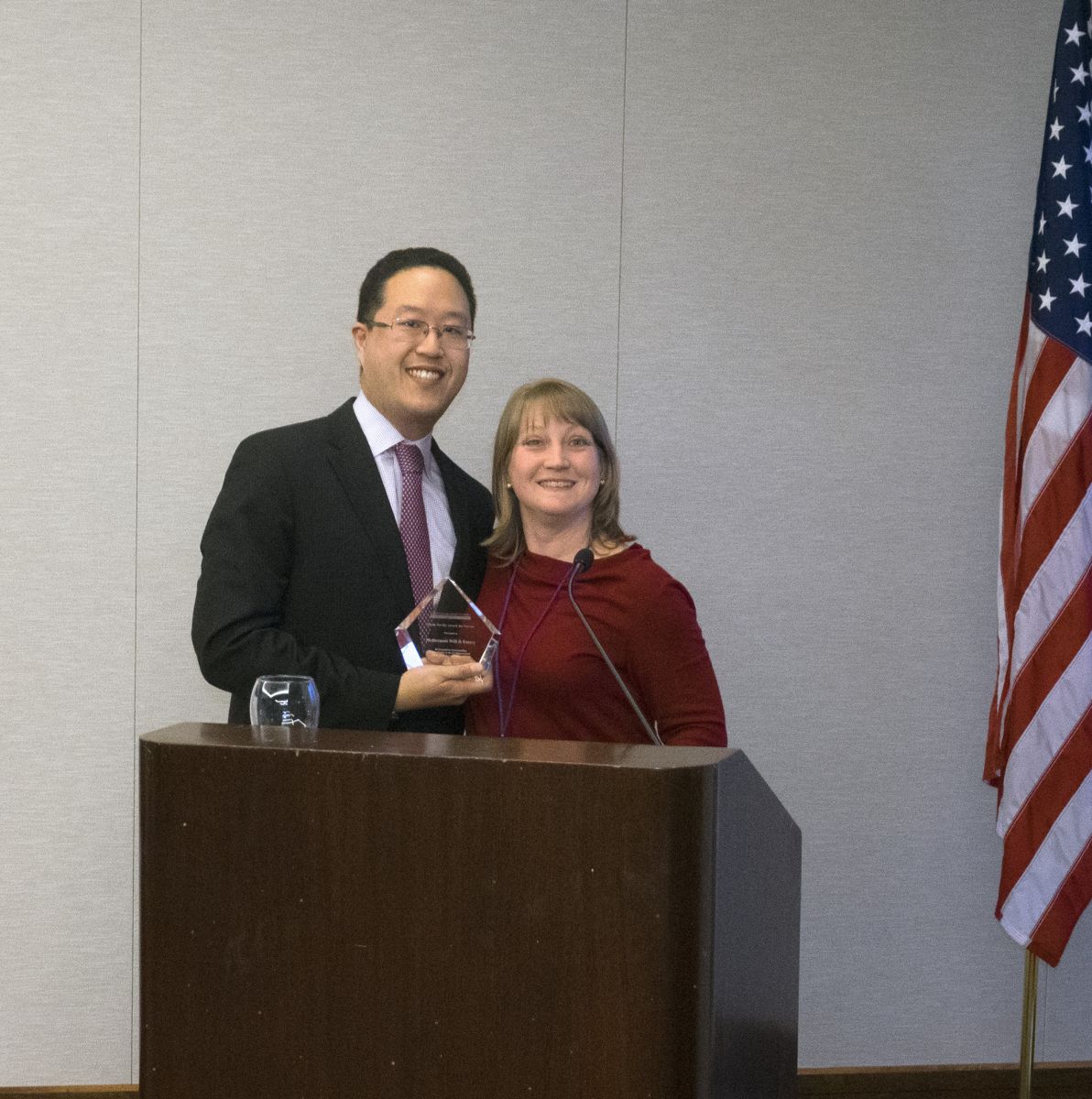 Sheila Neville Award for Service
The Sheila Neville Award for Service is given to an individual or organization who has made a significant contribution to the Freedom Network USA.The inaugural award was given in 2016 to legal partner McDermott, Will & Emery for their years of pro bono service. This award was named to honor longtime member and friend Sheila Neville, who was a tireless advocate for survivors and an unwavering supporter of the Freedom Network USA.