Survivors
Freedom Network USA staff and members have witnessed the incredible journey of thousands of survivors of human trafficking. Each of their unique stories inspire us and solidifies our dedication to the mission and vision of the Freedom Network USA. We are dedicated to fostering survivor leadership and advocating for the inclusion of survivor voices in decision making in the anti-trafficking movement.  We are honored and humbled to work with some of the leading voices in the survivor movement. These advocates now dedicate their life to improving the lives of survivors and ending human trafficking in the United States.
Survivor Leaders
If you are an advocate or survivor and are interested in more information on training, resources and connecting with other survivor leaders contact The National Survivor Network (NSN).  NSN's mission is To bring together a community of survivors of human trafficking by creating a platform for survivor-led advocacy, peer-to-peer mentorship and empowerment that embraces all survivors, regardless of gender, age, nationality or type of trafficking experience.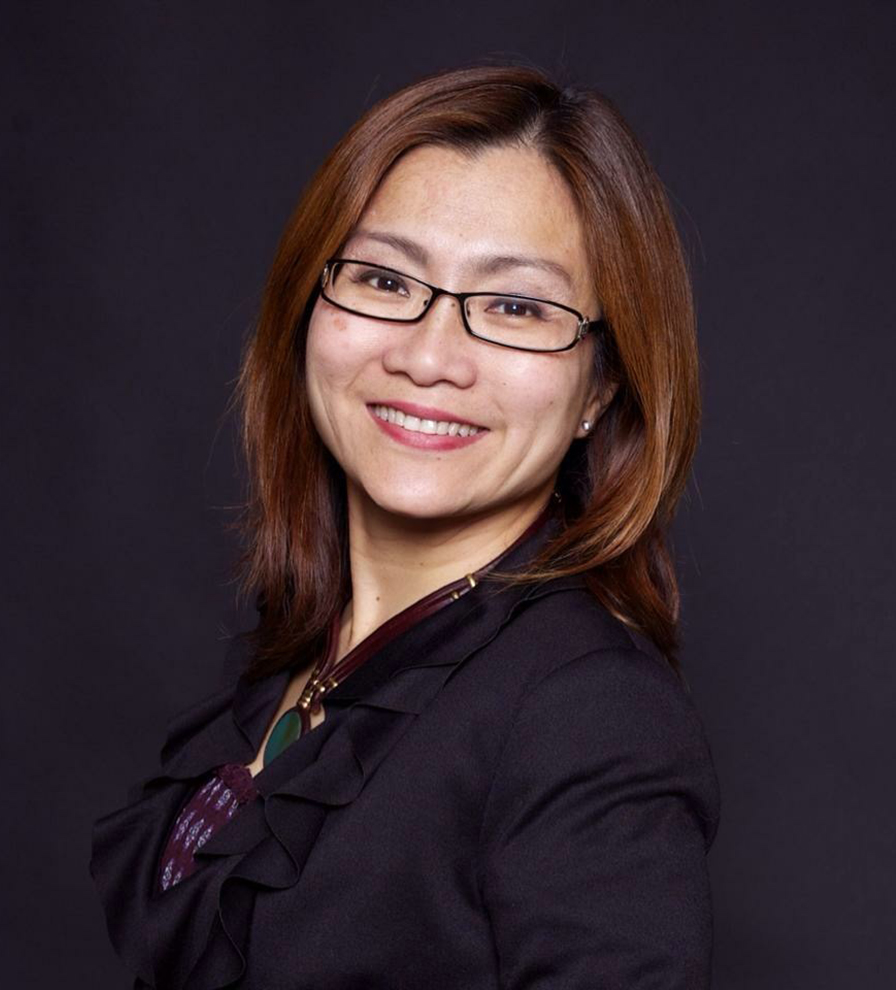 Shandra Woworuntu is a survivor of human trafficking and domestic violence. In 2011, she started a survivor leadership program called "Voices of hope" facilitated by Safe Horizon, New York.  In 2014, Shandra was appointed by Governor Chris Christie to be Human Trafficking Commissioner in New Jersey.
Shandra founded Mentari Human trafficking Survivor Empowerment Program Inc. a non-profit organization to help survivors in their reintegration back to the community. She is a policy champion of the National Survivor Network. In 2015, she was recently appointed by President Barack Obama to the first United States Advisory Council on Human Trafficking.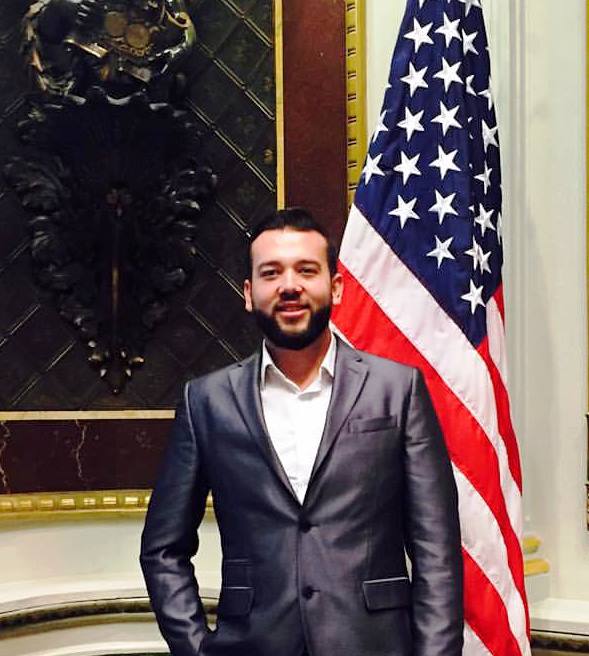 Suamhirs Piraino-Guzman grew up in Honduras where he was exposed to extreme violence at the hands of his father. When he was 15 1/2, he was kidnapped and brought to America where he was trafficked and sold. When he was finally rescued from his abductors, he was further traumatized for several years, in a system that was designed to "help" him. During that time, Suamhirs was alone, frustrated, scared, and suffering from PTSD; he also experienced further bullying, abuse and was heavily medicated by the people who were supposed to be caring for him. Suamhirs travels the Country advocating for youth and teaching caregivers and service providers how to create a relationship of trust and open communication with children who have been abused and traumatized. He offers suggestions about how the choice of words and actions can create rapport, impart trust, and empower youth to focus on their inner strengths as a way to move forward and become self-sufficient, productive adults. On December 16, 2015 Suamhirs Piraino-Guzman was appointed by President Barack Obama to the United States Advisory Council on Human Trafficking. Suamhirs will serve as the youngest member of the council and will advice on matters of national security in human trafficking to President Barack Obama, the President's Senior Policy Operation Group and the President's Interagency Task Force to Monitor and Combat Trafficking In Person.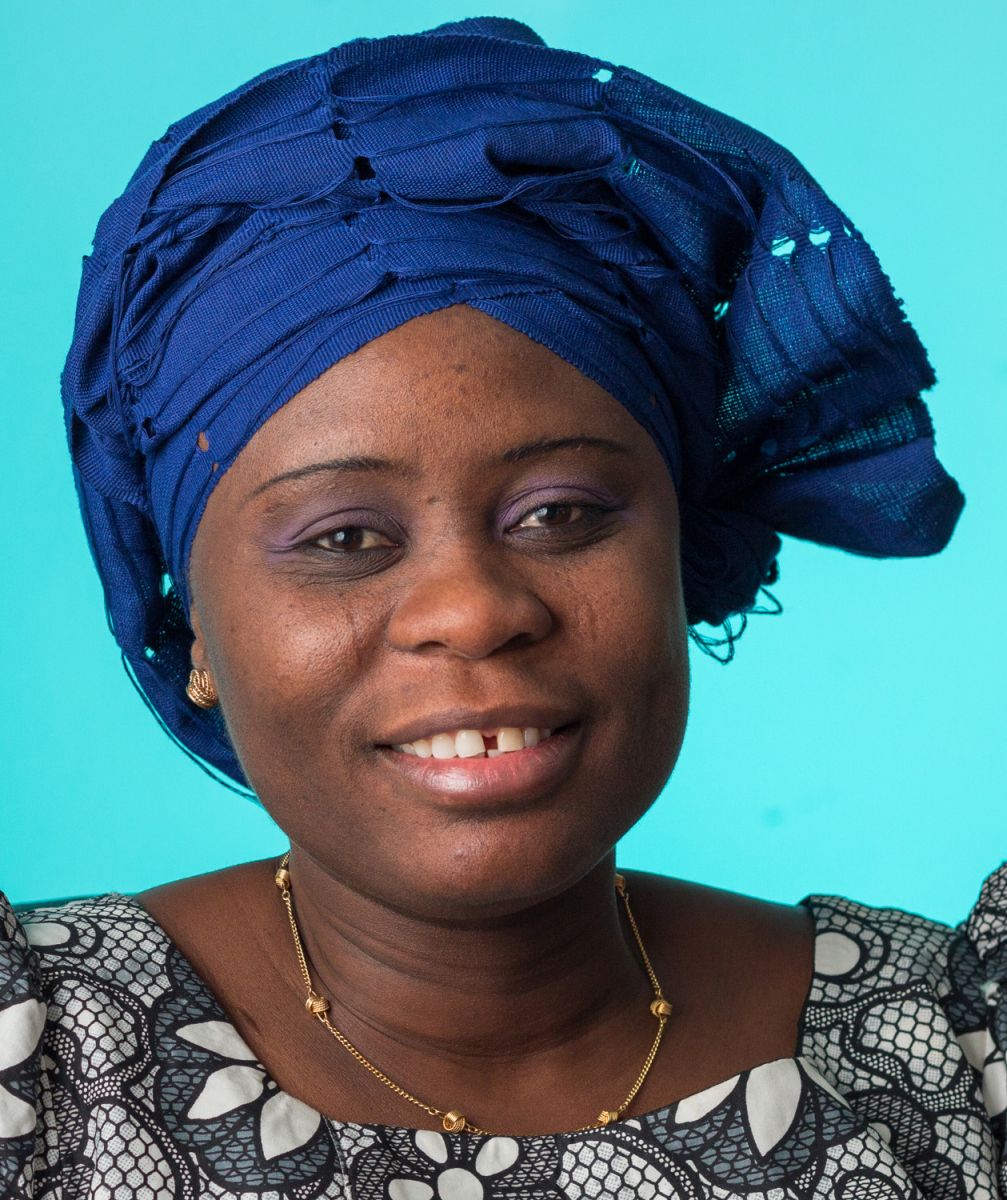 Bukola Oriola is a speaker, author, mentor, advocate, entrepreneur, and consultant on human trafficking.  In December of 2015, Oriola was appointed by President Barack Obama to the U.S. Advisory Council on Human Trafficking. Oriola is an award winning journalist and a survivor of labor trafficking and domestic violence. She has dedicated her life to helping others by sharing her story, and offering practical solutions to service providers, clinics, community members, and law enforcement.
She was awarded Change Maker 2009 by the Minnesota Women's Press for her courage. Oriola is the founder of the Enitan Story, a nonprofit organization with a mission to advocate for victims and empowers survivors of human trafficking and domestic abuse. She also owns Bukola Braiding and Beauty Supply, LLC.
Paul and Sheila Wellstone Award
The Paul and Sheila Wellstone Award recognizes individuals who have made a unique contribution to the anti-trafficking field in the United States or demonstrated outstanding leadership and dedication in working to combat human trafficking and slavery in the United States. This award is named in honor of U.S. Senator Paul Wellstone and his wife, Sheila, both champions of human rights and justice.
2019 Recipient
Ima Matul, Survivor Leadership Program Manager, Coalition to Abolish Slavery and Trafficking.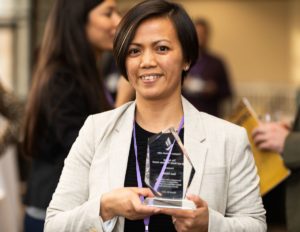 Ima is a mother, survivor advocate, mentor, consultant, international speaker and currently the Survivor Leadership Program Manager at the Coalition to Abolish Slavery and Trafficking (CAST). Ima manages multiple projects related to survivor leadership including overseeing the LA Survivor Network "Resilient Voices" and the National Survivor Network (NSN). Together with the survivor network, Ima has made incredible impact in US anti-trafficking efforts and policies. Ima is one of the founding members of this survivor leadership program, and since its inception in 2004 Ima has spoken at local, national and international conferences and trainings, and has met with multiple state and federal legislators, officials, academics and celebrities to advocate for increased protections for survivors, and to promote leadership development. Ima has consulted with multiple organizations on starting and supporting Survivor Leadership Programs, including developing training curriculum with Office for Victims of Crime Training and Technical Assistance Center (OVCTTAC) on Survivor Professional Development.
Ima has received multiple awards for her work including recognition by President Barack Obama as a hero in today's modern abolitionist movement. Ima was appointed to the first United States Advisory Council on Human Trafficking to advise and provide recommendations to the President Interagency Taskforce (PITF) and the Senior Policy Operating Group (SPOG) to improve federal anti-trafficking policies.
Past Recipients
2018 – Cindy C. Liou, Esq. (Deputy Director for Legal Services, Kids in Need of Defense (KIND))
2017 – Joye Frost (Former Director, Office for Victims of Crime, US Department of Justice)
2016 – Miguel Keberlein Gutierrez (Director, Immigrants and Workers' Rights Practice Group, LAF)
2015 – Damayan Migrant Workers Association (New York, NY)

2014 – Sheila Neville (Senior Attorney, Legal Aid Foundation of Los Angeles (LAFLA)

2013 – The Honorable Patrick Leahy, United States Senator (D-VT)

2012 – Martina Vandenberg (

Open Society Institute Fellow and Human Rights Advocate)

2011 – Susie Baldwin (Chief of

Health Assessment, Los Angeles County Department of Public Health)

2010 – Pamela Chen (Assistant U.S. Attorney, Eastern District of New York)

2009 – Patricia Medige and Jennifer Lee (Attorneys, Colorado Legal Services)

2008 – Susan French (Prosecutor, U.S. Department of Justice, Civil Rights Division)

2007 – Florrie Burke (Former Director of Anti-Trafficking Program, Safe Horizon)

2006 – Coalition of Immokalee Workers (Immokalee, FL)

2005 – Luis cDeBaca (Prosecutor, U.S. Department of Justice, Civil Rights Division)

2004 – Thai Community Development Center (Los Angeles, CA)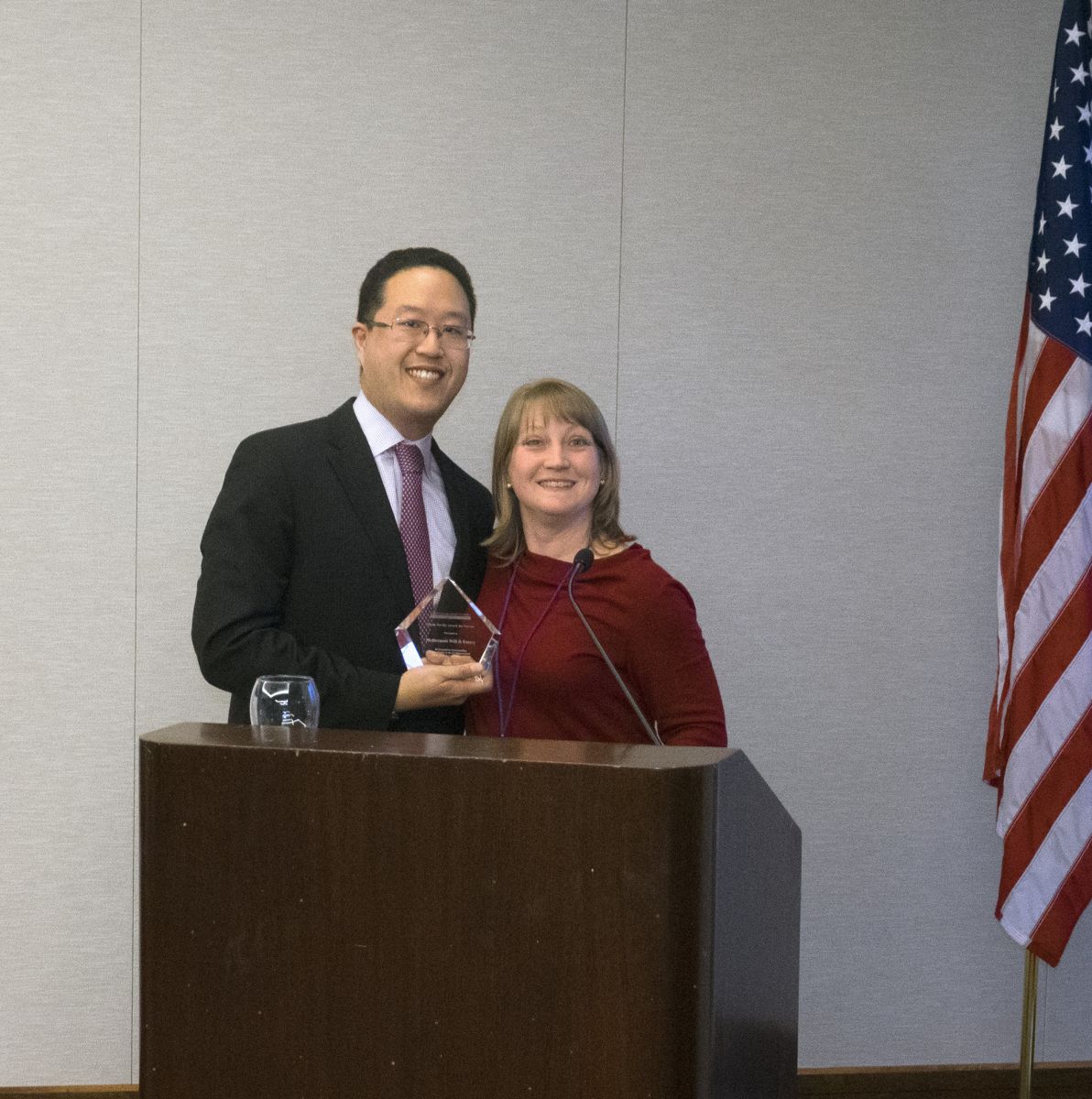 Sheila Neville Award for Service
The Sheila Neville Award for Service is given to an individual or organization who has made a significant contribution to the Freedom Network USA.The inaugural award was given in 2016 to legal partner McDermott, Will & Emery for their years of pro bono service. This award was named to honor longtime member and friend Sheila Neville, who was a tireless advocate for survivors and an unwavering supporter of the Freedom Network USA.