FNUSA is pleased to welcome new board member, Wendy Rhein. She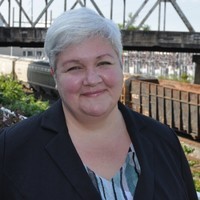 is currently the Regional Managing Director for UNICEF USA in Washington DC.  With more than twenty years of development, communications, strategic planning and organizational management experience, Wendy has extensive expertise in fundraising and development, campaigns and major donors, strategic planning, program development, grant writing, and communications. Most recently Wendy was the Chief Strategy and Engagement Officer for Points of Light.  Previously, she served as the Chief Development Officer for the Legal Services Corporation, the largest national funder of civil legal aid, headquartered in Washington DC where she launched the organization's private sector fundraising department. She has served as director of advancement, marketing, and communications for the Catholic Legal Immigration Network, as executive director of The Well Project, and as director of campaign themes and new initiatives and special assistant to the president UNICEF USA.  A lifelong passion for civil and human rights led Wendy into social justice work as a career as well as a volunteer. She has a master's degree in international affairs from Columbia University and a bachelor's in women's studies from University of Michigan.
Welcome to the FNUSA team Wendy!